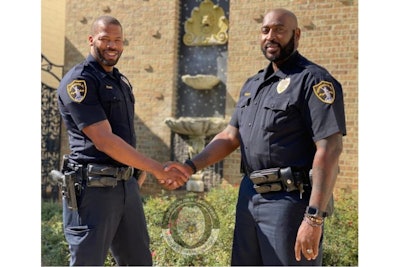 Two Birmingham, AL, police officers pulled a woman from a vehicle submerged in floodwaters in the city's Norwood neighborhood last week.
"Birmingham Officers Evans and Burnett pulled up at 15th Ave North and 28th Street in Norwood last night to discover a vehicle completely submerged in floodwaters. They dove in to see if someone was in the vehicle," the Birmingham Police Department said on Facebook.
Birmingham Fire Rescue arrived on scene as the officers swam away from the vehicle with the woman who was described as "about 80 years old."
"When they pulled her to dry land, she had no pulse and was not breathing. BFRS quickly provided CPR. After two rounds of CPR, she began coughing up water. As the BFRS team continued to work with her, her pulse was restored. By the time they had her on the way to the hospital she was conscious and talking with the BFRS medics.
"Thanks to our incredible public safety professionals for their heroic actions," Birmingham PD reports.