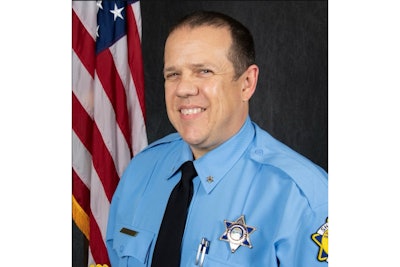 The Butler County (KS) Sheriff's Office said a patrol deputy who also served as a part-time police officer for the City of Burns, died Monday afternoon in a two-vehicle crash.
The crash happened just before 5 p.m., while 44-year-old Stephen Evans was on duty for the City of Burns, KWCH reports.
The preliminary investigation indicates Evans was driving the Burns Police Department vehicle southbound and attempted a U-turn on Highway 77 and was struck in the driver's side door by a pick-up truck that was also traveling southbound on Highway 77. Deputies and other first responders tried to revive Evans, but he died on the scene. The driver of the pick-up was transported to a local hospital with non-life-threatening injuries.
Evans leaves behind a wife and three children.