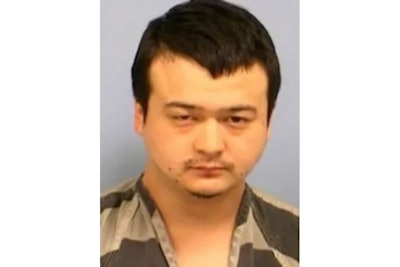 A Texas death row inmate who shot and killed an Austin police officer in 2012 has been found dead in his cell.
Brandon Daniel, 33, was found unresponsive his bunk at the Polunsky Unit in Livingston at about 4:25 a.m. Saturday, according to the Texas Department of Criminal Justice.
Daniel shot and killed officer Jaime Padron in 2012 during a shoplifting incident at a WalMart store.
He was found guilty of capital murder and was sentenced to death in February 2014, KXAN reports.