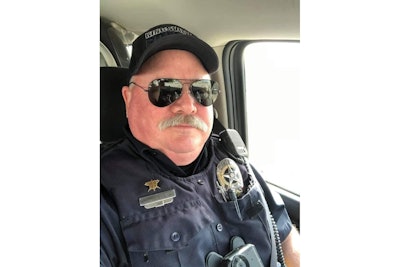 Kingsville, TX, Officer Sherman Benys died Thursday morning of gunshot wounds he suffered while responding to a domestic disturbance on Monday.
Benys served with the Kingsville Police Department for 19 years. A GoFundMe has been set up in support of the Benys family.
Benys was one of several officers who responded to a domestic dispute in Kingsville Monday. During the incident Alfredo DeLeon, 40, opened fire on the officers and mortally wounding Benys, police say.
The wounded officer was airlifted to a Corpus Christi hospital.
The suspect was taken into custody shortly after the incident.