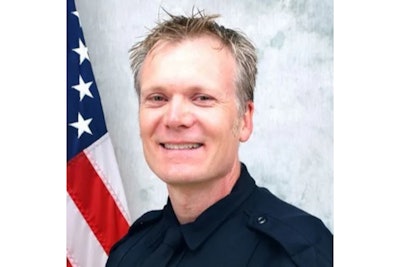 he gunman who ambushed and killed an Arvada police officer in June planned an attack on officers after developing an obsession with anti-police videos on YouTube.
Ronald Troyke, 59, shot and killed Officer Gordon Beesley on June 21 in Olde Town Arvada, prompting mid-day chaos in the busy commercial district. Johnny Hurley, a man with a concealed weapon who was shopping nearby, killed Troyke before being shot and killed by a responding Arvada police officer who mistook him for an active shooter.
A 1,090-page report outlining the investigation into the shooting provides more details about Troyke and the circumstances that led to the bloodshed in Olde Town Arvada.
The report, obtained by The Denver Post through a public records request, was released this week after prosecutors cleared the officer who killed Hurley of wrongdoing. It includes interviews with Troyke's family and details of Troyke's previous law enforcement encounters.
Troyke's family told investigators that Troyke began to express hatred toward police nearly a decade ago and that since approximately 2015 he'd spend hours every day on YouTube watching videos about police and that'd he'd become "warped" by them, police interview transcripts show. It was the only thing Troyke wanted to speak about, they said, though they weren't aware of any negative interactions Troyke personally experienced with law enforcement.