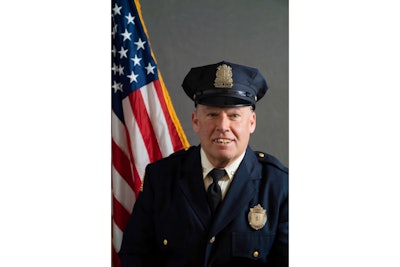 A Chicopee, MA, police detective died Wednesday from a heart attack he suffered Monday while working traffic.
Detective Michael J. Dion was the longest serving member of the department.
After the medical crisis, he was transported to Baystate Medical Center where he remained on life support until Wednesday, November 10, 2021.
"Senior Patrolman Detective Michael J. Dion 'Badge 1' will continue to help others as his family honored Michael's life of service through organ donations," the department said on Facebook.

Detective Dion served with the department for 39 years. He is survived his mother, father, daughter, girlfriend, two sisters, a niece and nephew, along with friends and his police family, the department said.