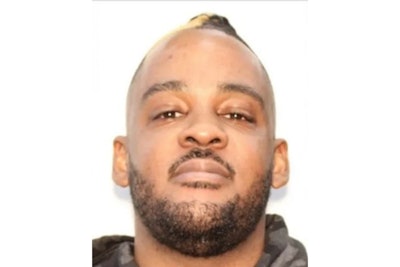 Two Dekalb County, GA, deputies were shot and wounded Wednesday morning while serving a warrant in Lithonia. The suspect was killed by law enforcement after a manhunt.
DeKalb County Sheriff Melody Maddox said law enforcement officers from multiple agencies pursued 38-year-old Edward Allen Gatling to a wooded area near the initial incident Wednesday afternoon, Fox 5 reports.
Gatling fired shots at officers, Maddox said. Gatling was hit by gunfire. Authorities attempted to save his life, but he died.
No officers were injured in the gunfight.
The Wednesday morning shooting that wounded two deputies happened around 7:30 a.m. as the officers were trying to serve a warrant for aggravated assault with the intent to murder. Officials say the suspect shot through the door of his home. Deputies did not return fire.
The wounded deputies have been identified as Deputy Aaron Jackson and Deputy Ja'rad Hunt. Both are veteran deputies, DeKalb Sheriff Melody Maddox said while giving an update on their conditions.
One deputy was hit in the abdomen and the other was hit in the leg. Both of the deputies are "conscious and alert," according to Chief Deputy Randy Akies of the DeKalb County Sheriff's Office.