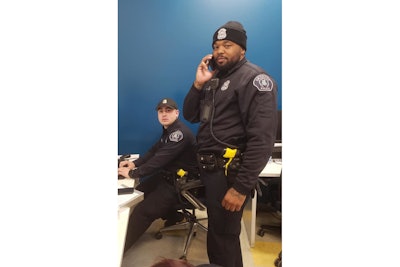 Two Detroit officers are being credited with rescuing four children from a kidnapping suspect.
The Detroit Police Department said on Facebook that the incident began with a traffic stop for a red light violation. The driver reportedly told the officers she was in a hurry to get the children in the car to school.
When the officers asked about what school they attend. The driver could not give a good answer.
The officers—Flannel and Parish—reportedly "escorted" the woman from the car and spoke with the oldest child, a 10-year-old.
They asked the child, "Do u know this woman?"
The boy shook his head "no" and the driver was arrested, police said.
"It was later determined she had kidnapped the children on their way to school," police said on Facebook. They were reportedly forced into the vehicle on their way to school.
No motive was given for the crime.
"These two officers exercised excellent police investigate skills. In doing so they were able to take a kidnapper off the streets, and safeguard the four children from any hurt, harm, and danger," the department said on Facebook.