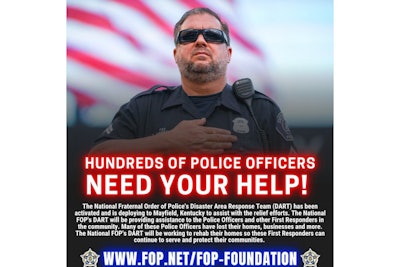 The National Fraternal Order of Police (FOP) announced Monday on Facebook that it has sent its Disaster Area Response Team (DART) to the town of Mayfield, KY, which was devastated by a tornado Friday night.
FOP said DART will be assisting with relief efforts to help officers and other first responders in the area.
"Many of these police officers have lost their homes, businesses, and more. The National FOP DART will be working to rehab their homes, so these first responders can continue to serve and protect their community," the union said in a statement.