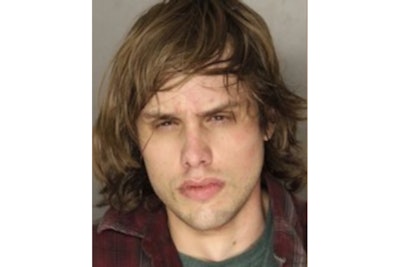 A Beechview, PA, man admitted in federal court on Tuesday that he threw a homemade explosive at police during a May 2020 anti-police riot in Downtown Pittsburgh.
Nicholas Lucia, 26, pleaded guilty to obstruction of law enforcement during a civil disorder, the Post-Gazette reports.
He faces a sentence of two years in prison as agreed-upon by both parties to be served at the same time as a state sentence for related conduct that has yet to be imposed.
Assistant U.S. Attorney Jonathan Lusty said Lucia threw the device at officers near Mellon Square during the rioting over the killing of George Floyd in Minneapolis.
The device, which Lucia's lawyer described as a "firecracker," hit an officer in the chest, bounced off his protective vest and exploded on the ground. An officer suffered a concussion as a result, U.S. Attorney Lusty said.
The judge set sentencing for June 7. Lucia remains free on a $10,000 bond.