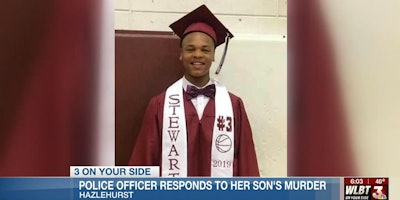 Early Sunday morning, Officer Laquandia Cooley of the Hazlehurst (MS) Police Department responded to a shooting and found that her son was the victim.
Charles Stewart, Jr., 20, was laying in the middle of the street after being shot in the head. When his mother, Officer Cooley arrived at the scene, he had already died.
"As we get out, I look and I was like, 'This is my son, this is my son,'" Cooley told WLBT. "So, I literally just go into a break down you know? Like, why? Who would do this to my son?"
Chief Darian Murray says because the case involves an officer's family member, it will be handed over to the Mississippi Bureau of Investigation.