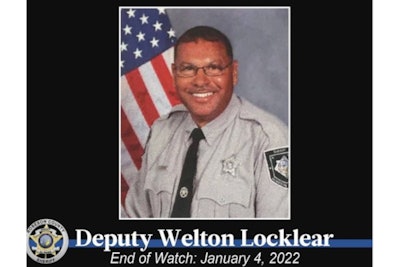 A Robeson County (NC) Sheriff's deputy died Tuesday after experiencing a medical emergency during a funeral escort.
Deputy III, Welton Locklear, 63, of Pembroke "suffered a heart attack in the parking lot of the church," the Robeson County SO said on Facebook. CPR was provided immediately by church members, some of whom were first responders and a nurse, the agency said.
"Deputy Locklear began his career with the Robeson County Sheriff's Office as a detention officer in 1994. During his nearly 28 year career, he worked in many capacities and was assigned as a Deputy III in the Civil Division.