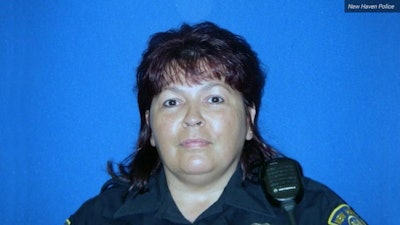 A New Haven, CT, police officer who has been in a coma since being involved in a crash while answering a call in 2008, has died.
Officer Diane Gonzalez died Monday, according to New Haven police.
Gonzalez and Sgt. Dario "Scott" Aponte were responding separately to a report of a violent domestic dispute on Sept. 9, 2008, when their police vehicles collided, NBC reports.
Aponte was killed in the crash.