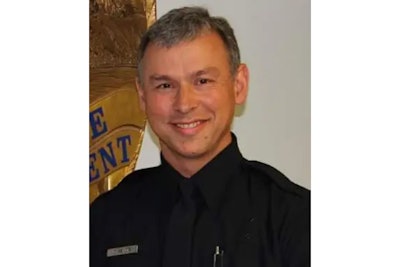 A Washington sheriff's deputy who responded to a call about a robbery suspect at a home mistakenly shot and killed the homeowner — an off-duty police officer who was trying to detain the man.
Authorities in Clark County say the suspect fled in a stolen Mercedes after robbing a gas station in Vancouver, near Portland at gunpoint Saturday night. He eluded police on a busy highway and ran off after they stopped his vehicle with spike strips, Fox 13 reports.
The man wound up at the Battle Ground home of 52-year-old Vancouver police officer Donald Sahota, where he pounded on the door, said he'd been in a car crash and asked for help.
Because the man matched the description of the suspect, Sahota went outside to detain him while his wife called 911, according to the account from the Lower Columbia Major Crimes Team, the regional investigative team reviewing the shooting.
The suspect began fighting with Sahota, stabbed him repeatedly with an unknown object, and then broke free and ran toward Sahota's house.
Sahota had lost hold of his gun during the struggle but regained it and chased after the suspect just as a deputy arrived and shot the off-duty officer with a rifle.
The robbery suspect was arrested.