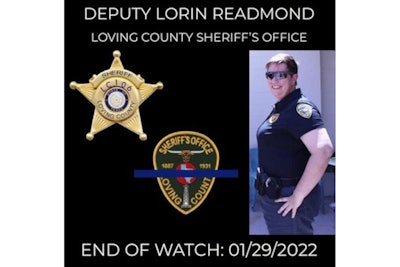 A deputy with the Loving County (TX) Sheriff's Office was killed in a two-vehicle crash Saturday afternoon, according to the Texas Department of Public Safety.
The crash was reported around 4:30 p.m. on State Highway 302, EverythingLubbock.com reports.
According to DPS, Deputy Lorin Readmond, 41, was traveling to assist another deputy on a traffic stop when her vehicle collided with a semi-truck.
Deputy Readmond was pronounced deceased at the scene by Loving County Justice of the Peace Amber King.