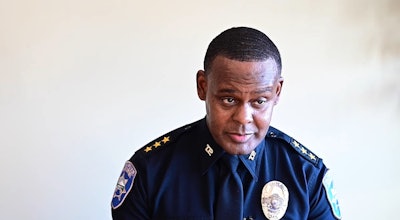 The Tacoma Police Department is offering a $25,000 incentive package to recruit experienced officers to the force. The department has more than 300 total positions, but 50 are vacant.
The incentives are for lateral police officers, meaning officers who are active law enforcement professionals in other jurisdictions, and therefore require a shorter hiring, onboarding and training period, The News Tribune reports. The incentives are $10,000 upon commission, $7,500 upon completion of probation, and $7,500 a year after the completion of probation.
"My emphasis has been lateral hires, simply because we need help right now," Chief Avery Moore says. "Laterals that are internal, and what I mean by internal is within the state of Washington, don't have to go through the basic academy which means that they can hit the ground running."
Funding was approved by the city council last year during the city's mid-biennium budget modification. The council approved $262,500 for police recruitment incentives for about 10 lateral police officers.
The chief said he is excited about the incentive package.
"We want them to come," he adds.