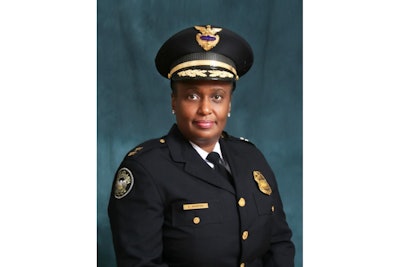 Chattanooga Mayor Tim Kelly announced Tuesday that he has appointed Atlanta Deputy Chief Celeste Murphy to lead the Chattanooga Police Department.
Pending official city council confirmation, Murphy will be the first woman, and also the first Black woman to head the department, ABC9 reports.
Mayor Kelly said the decision would be one of the most important in his entire administration.
"Here's the bottom line: Chief Murphy knows her stuff. And I've selected her because she knows how to get stuff done, and she knows how to keep people safe," Mayor Kelly said Tuesday.
"This is a dream come true," Murphy, who served two decades with the Atlanta PD, told an audience at the announcement. "I've rose through every single rank, I didn't skip anything. And I did that intentionally to make sure that I was prepared to do something like this today."