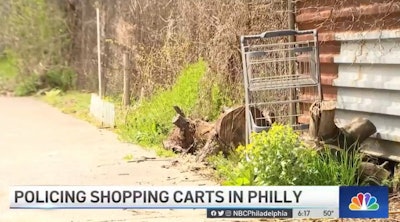 A new police initiative in some neighborhoods in Philadelphia has police on the hunt for stolen shopping carts.
Once officers find stolen carts, they're being asked to keep them as evidence or return them to stores they were taken from.
The Philadelphia police detail started Monday, according to a law enforcement source who expressed concern to NBC10. The source questioned why this is a priority for Philadelphia police amid the ongoing violent crime crisis.
A chief inspector in Philadelphia Police Department's Northeast Division confirmed the program. He said it's a quality of life issue, adding a community concern led them to launch the new stolen carts initiative.