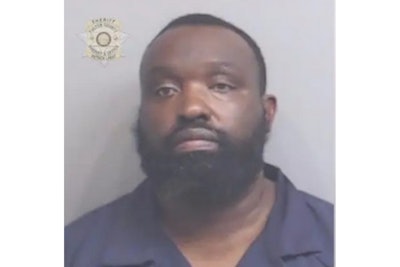 A security guard has been arrested after police said he shot an Atlanta police officer Thursday morning outside of a northwest Atlanta shoe store.
Paul Augustin, 41, was charged with aggravated assault with a deadly weapon, possession of a firearm during the commission of a felony, and reckless conduct, Fox5 Atlanta reports.
According to Atlanta police, the officer was investigating a possible burglary. One shot was fired by a security guard, and the officer was wounded in the leg. Police said officers rushed to apply a tourniquet before the injured officer was taken to the hospital. They are said to be in good spirits.