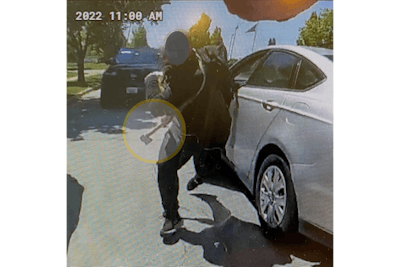 A Naperville, IL, police officer shot and killed a man, after police say he charged at the officer with a hatchet during a traffic stop Friday morning.
Police said the officer was conducting a traffic stop around 11 a.m., when a different driver pulled up next to the officer, and a man exited the vehicle with a hatchet in his hand.
The man charged at the officer, and the officer fired.
Police released an image from the officer's body camera, showing the man with the hatchet in his hand, CBS Chicago reports.