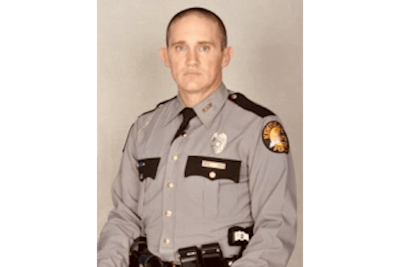 Kentucky State Police have released more detail on an incident that killed a Calloway County Sheriff's deputy on May 16.
Chief Deputy Jody Cash was shot and killed while letting a prisoner take a smoke break, KSP says.
The suspect, Gary Rowland, was captured that afternoon by a Marshall County Sheriff's SWAT team. Rowland was taken to the Marshall County Sheriff's Office, Fox Lexington reports.
A Marshall County Sheriff's Office Deputy Donald Bowman and Cash decided to interview Rowland about a case unrelated to his arrest.
At some point during the interview, Rowland wanted a cigarette. Cash and Bowman walked him out front and let him smoke.
Rowland then allegedly produced a handgun and fatally shot Cash. Bowman and another deputy, Brandon Little, returned fire killing Rowland.