Deputy Brad Johnson and Deputy Chris Poole of the Bibb County (AL) Sheriff's Office were shot Wednesday during a vehicle pursuit of a stolen vehicle. Deputy Johnson was mortally wounded. Thursday afternoon he was taken off of life support, and his organs were donated to save other lives.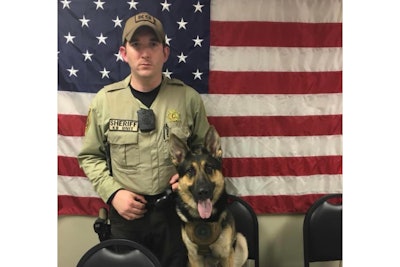 Deputy Poole was treated and released.
After a manhunt overnight, the suspected Austin Patrick Hall, 26, was taken into custody early Thursday. Hall faces capital murder charges and is being held in the Shelby County Jail without bond. He was scheduled to have a virtual hearing Friday morning at 11 a.m., WHNT reports.
Hall has a criminal record with 72 charges over the last decade, including assault and attempting to elude police, authorities said. He was accused of trying to choke a corrections officer in Calhoun County in 2020, according to authorities. Hall was released from Calhoun County Jail in April, ABC 11 reports.