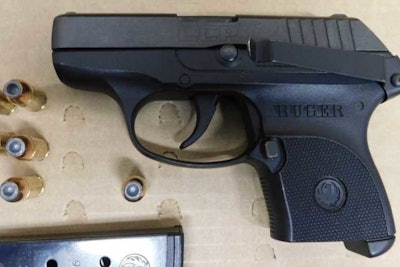 A 13-year-old is facing charges of firearm and motor vehicle charges after being arrested by Boston Police Monday evening.
Police said officers determined that the registration information did not match the vehicle and activated emergency lights and sirens to conduct a traffic stop.
According to police, when officers removed the 13-year-old from the vehicle, they patted him down and spotted a .380 pistol that fell from his leg area to the ground, WCVB reports.
Boston police said the teen is expected to be arraigned in Dorchester Juvenile Court on charges of unlawful possession of a firearm, unlawful possession of ammunition, operation of a motor vehicle without a license, attached registration plates, operating an unregistered motor vehicle, and refusal to stop for a police officer.