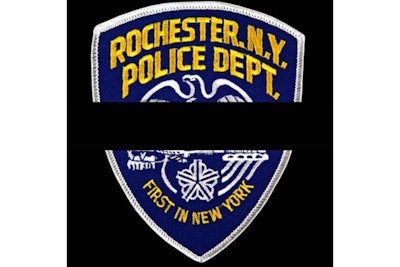 One Rochester, NY, police officer was killed and another wounded in an ambush Thursday night.
Officer Anthony Mazurkiewicz, a 29-year veteran of the Rochester Police Department, was with his partner, Officer Sino Seng, an eight-year veteran, when they "were attacked in a cowardly ambush," according to Rochester Police Chief David Smith. The suspect or suspects were at large Friday afternoon.
At least one male approached the officers and opened fire on them as they were conducting a detail at around 9:15 p.m. local time, Lt. Greg Bello of the Rochester Police Department told ABC.
Mazurkiewicz was shot at least once in the upper body, while Seng was shot at least once in the lower body, according to Smith, who said the pair "fell victim to the very violence in our community that we are trying to combat."
Mazurkiewicz was rushed to Strong Hospital, where he was listed in threatening condition late Thursday. During a press conference the next morning, the police chief announced that, "despite heroic efforts," Mazurkiewicz had died. The officer was a husband and father.
Seng was also treated at Strong Hospital and released. Chief Smith said he was recovering at home with his family.
A witness told WHAM she heard 10 shots, then five more - from what sounded like a different weapon.