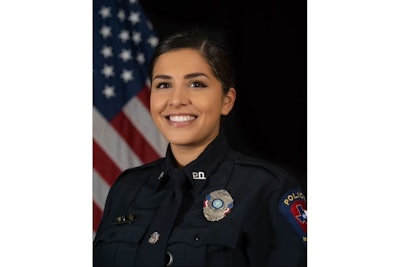 The Missouri City, TX, police officer shot by a suspect over the weekend has a long road to recovery ahead.
Officer Crystal Sepulveda, 29, remains in the hospital, but her spirits remain high even after being shot multiple times on Saturday, KHOU reports.
Sepulveda was shot while pursuing a carjacking suspect, police report.
Chief Michael Berezin said Sepulveda was shot in the face, left calf and left toe. The bullet that hit her in the face shattered her cheek and exited through her ear. She recently underwent reconstructive surgery.
Despite her injuries, officials said Sepulveda is staying in good spirits. Berezin hopes she's able to make a full recovery and return to the force, because she's one of the best he has.