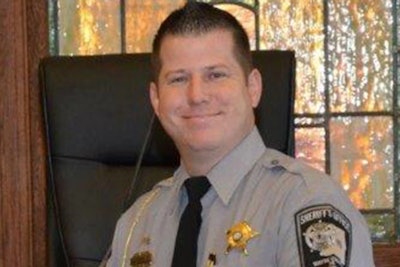 A Wayne County (NC) Sheriff's deputy has died a day after being shot while serving papers.
Sergeant Matthew Fishman was in critical condition Monday evening with his family by his side in the hospital. Gov. Roy Cooper announced his death during the Tuesday Council of State meeting.
Cooper also ordered flags be flown at half-staff at all state facilities to honor Fishman, WTVD reports.
Fishman was one of three Wayne County deputies who were shot while serving involuntary commitment papers Monday morning prompting an hours-long standoff that ended Monday evening at a home in Dudley.
Corporal Andrew Cox and Deputy Alexander Ramon Torres were both taken to the hospital with non-life-threatening injuries. Torres was released from the hospital Tuesday afternoon.
After several hours of a standoff, SWAT team members entered the home and found the suspect dead from what they described as an apparent self-inflicted gunshot wound.