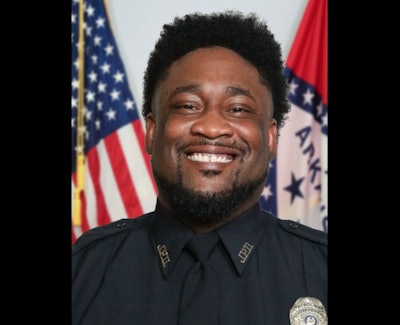 The death of a Jonesboro police recruit who experienced "medical distress" at the state police training academy July 17 is now being handled by Arkansas State Police as a criminal investigation following the discovery of possible conflicting information released the day of the incident.
Initial reports indicated Patrolman Vincent Parks experienced a medical problem "during training exercises" at the Central Arkansas Law Enforcement Training Academy at Camp Robinson in North Little Rock.
The Arkansas Democrat Gazette reports receiving an email response from Bill Sadler, public information officer for the Arkansas State Police, after asking about a text message sent by Department of Public Safety Director Jami Cook the day of the incident. The newspaper reports that in that text Cook says that Parks "fell out" after jogging to and from his car and engaging in four minutes of calisthenics.
However, later that same day, a press release from the Arkansas Commission on Law Enforcement Standards stated that Parks did not participate in any physical training prior to showing signs of medical distress. Cook serves as secretary of the Arkansas Commission on Law Enforcement Standards, which oversees the training academy.