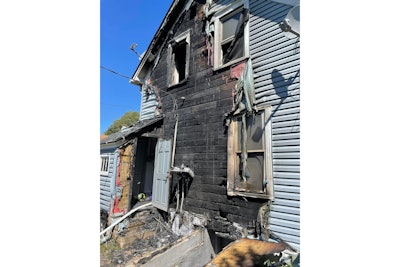 A St. Paul Police officer pulled four children and an adult from a burning duplex Thursday morning.
Officer Bill Beaudette was patrolling the city's East Side when he noticed a cloud of smoke in the area and located a duplex on fire. After calling the fire department, he took action.
Beaudette, a 29-year veteran of the department, helped a resident from the upper unit get outside. Downstairs, he knocked on a door and got not answer. He then kicked the door open and found four children inside, ages ranging from three to seven years old, the St. Paul PD said on Facebook.
The children were reunited with their father outside of the home.
Firefighters arrived on scene and extinguished the fire.