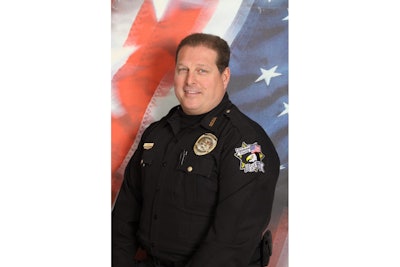 An Oklahoma County, OK, sheriff's deputy was killed Monday while serving lock-out paperwork at a home in southwest Oklahoma City.
Sergeant Bobby Swartz was fatally shot and a second deputy, who has not yet been identified, was wounded, OKCFOX reports.
The wounded deputy is reportedly in stable condition.
The suspect, 35-year-old Benjamin Plank, has been arrested on charges of first-degree murder, shooting with intent to kill, assault and battery with a deadly weapon and use of vehicle in the discharge of a weapon.
Plank was arrested by Oklahoma City Police after a vehicle pursuit, OKCFOX reports.
Sergeant Swartz was a 25-year veteran of the Sheriff's Office. He is survived by his wife, children, and grandchildren, KFOR reports.