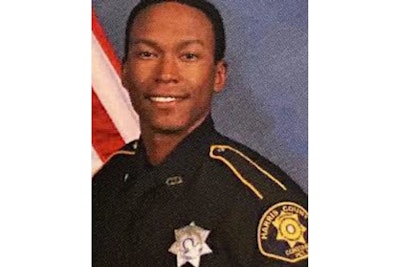 Two men out on bond for separate murder cases have been arrested in connection with the killing of an off-duty Texas deputy constable who was slain while driving home after picking up dinner for his family, authorities said Friday.
Ahsim Taylor Jr. and Jayland Womack, both 20, were booked in the Harris County Jail for the Aug. 28 shooting death of Harris County Precinct 3 Deputy Constable Deputy Omar Ursin, Harris County Sheriff Ed Gonzalez said.
Ursin was driving his family's car when the shooting happened, Harris County law enforcement officials said.
Investigators believe the shooting stemmed from road rage, Fox News reports.