A Dallas police officer who was critically injured in a crash with a wrong-way driver Tuesday night succumbed to his injuries Wednesday morning.
The crash happened just before midnight Tuesday on Spur 408 as Officer Jacob Arellano, 25, was driving to work.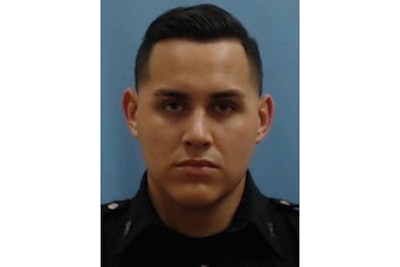 Investigators believe a wrong-way driver hit the front left portion of the officer's SUV, pushing it into oncoming traffic. The officer's SUV was then hit by an 18-wheeler and rolled several times.
The 25-year-old officer from El Paso joined the Dallas Police Department in June 2019 and was assigned to the Northwest Patrol Division, Fox 4 reports.
Officer Arellano's family was flown in from El Paso early Wednesday morning. He died shortly after his mother arrived at the hospital.
He is survived by a girlfriend and an infant child.
The wrong-way driver was also seriously injured. She is suspected of drunken driving. No charges have been filed and her name has not been released.