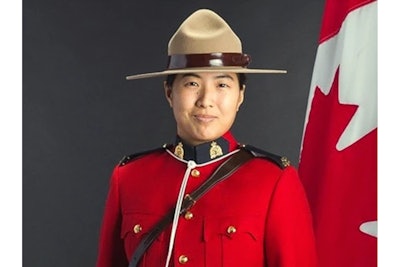 A Royal Canadian Mounted Police officer was stabbed to death Tuesday on duty in Burnaby, British Columbia.
Const. Shaelyn Yang, 31, was killed Tuesday morning while helping a city parks employee check on a man living in a tent at Broadview Park, the Vancouver Sun reports.
A suspect was reportedly shot and wounded.
"This is an extremely difficult and tragic day for the B.C. RCMP and the members of the Burnaby detachment," said Dwayne McDonald, the commanding officer in B.C., who offered "our heartfelt condolences to Const. Yang's family, extended family, friends and colleagues."
Yang lived in Richmond, where she was an active volunteer, he said. In 2019, she became a police officer.
She was married.