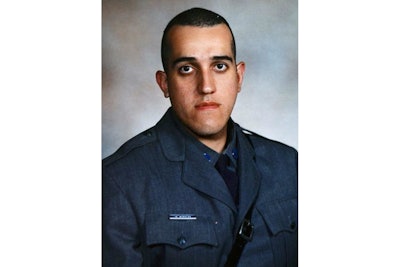 On Tuesday, New York State Police Acting Superintendent Steven A. Nigrelli announced with "deep regret and sadness the Line of Duty death" of recently retired Sergeant Ivan M. Morales.
Morales died Friday, October 28, from an illness stemming from his assignment at the World Trade Center site following the terrorist attack on September 11, 2001, according to New York State Police.
He served with the State Police for over 17 years. He retired just a few weeks ago, on October 20, 2022, the Hudson Valley Post reports.
Morales was a member of the New York Police Department (NYPD) during his assignment to the World Trade Center search and recovery efforts.
He is survived by his wife and two children.