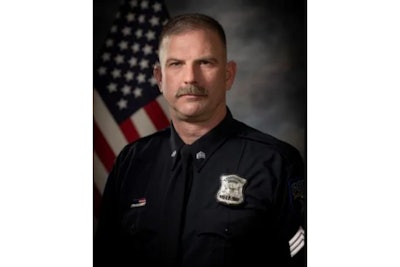 A Shelby Township, MI, police officer died on duty Saturday from an apparent medical event.
Sgt. Daniel Kammerzell, 51, an 18-year veteran of the department, was discovered unresponsive in his patrol vehicle Saturday afternoon, the department said in a news release. He was later pronounced dead at a nearby hospital.
The agency described Kammerzell as highly decorated as he moved through many positions: evidence technician, field training officer, detective, range instructor, training coordinator, and founding member and assistant team leader of the Shelby Township Tactical Response Unit.