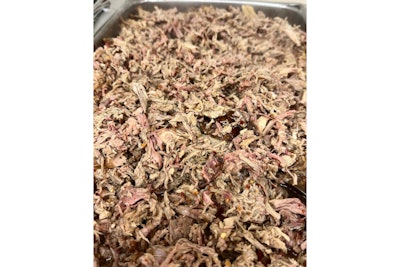 A customer at Clyde Cooper's Barbecue, a barbecue restaurant in Raleigh, called 911 because of what they thought was uncooked pork in her takeout order.
"Yesterday, we had a customer come in and order takeout, a barbecue plate and a couple sides," Ashley Holt, whose mother Debbie Holt owns the restaurant, told the News and Observer she interacted with the customer. "She left and came back and said her barbecue was undercooked because it had a lot of pink in it. We explained that's because it's smoked. When pork is smoked, it turns pink."
Holt said a few minutes later a Raleigh Police officer came to the restaurant, talked to the customer outside and then entered Clyde Cooper's, asking about the pork.
"The cop looked so confused," Holt said. "He seemed baffled by someone calling the cops over this."
Clyde Cooper's opened in 1938 and is one of North Carolina's oldest barbecue restaurants. The restaurant posted about the encounter on its Facebook page.