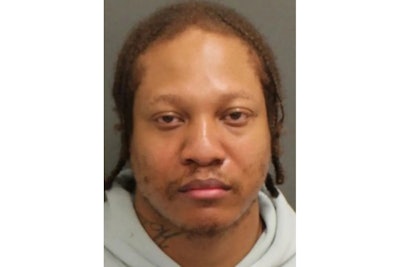 A New York City fugitive, accused of stealing around $150,000 in COVID-19 relief loans meant to help struggling businesses, was arrested after a federal postal inspector spotted him with his family at Walt Disney World, a report says.
Quashon Burton, 31, of Brooklyn, was taken into custody Oct. 20 outside the Animal Kingdom theme park, according to Walt Disney World News Today.
The arrest was made after federal postal inspector Jeff Andre – who has been working the case and happened to be in the park that day – recognized Burton and the distinct "H" tattoo on his neck, and then alerted the Orange County Sheriff's Office, the website reported.
Burton is now being held in federal custody without bail as he awaits trial, Fox Business reports.