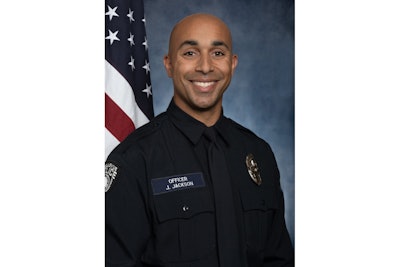 A Bellevue, WA, motorcycle officer died following an on-duty crash Monday morning.
According to police, a motorcycle officer was heading north on Bellevue Way Monday morning when he was hit by a car. The officer was seriously injured and rushed to the hospital.
Several hours after the crash, Officer Jordan Jackson, 34, died from his injuries, Fox 13 reports.
He is survived by a wife and two young children.
Washington State Patrol said Jackson was hit by a vehicle leaving a parking lot. WSP say it does not appear that speed or impairment were factors in the crash.