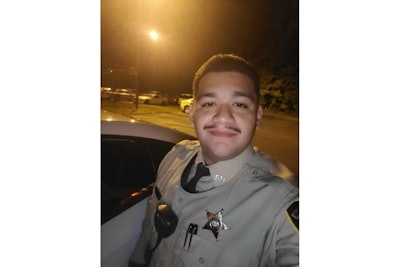 The Warren County (NC) Sheriff's Office is mourning the loss of a deputy killed in a patrol vehicle crash over the weekend and a detention officer who died after an apparent medical event last week.
On Sunday, Dec. 4, at approximately 6:03 p.m., the Warren County 911 Center was contacted regarding a traffic accident involving one of the Warren County Sheriff's Office patrol vehicles. Emergency units arrived to find the vehicle on fire.
Warren County Sheriff's Deputy Jose' Angel DeLeon was inside the vehicle. The fire was extinguished, and Deputy DeLeon was pronounced deceased at the scene by the medical examiner, the Warren Record reports.
On Monday, Nov. 28, at approximately 6:48 p.m., the Warren County 911 Center received a call of a man person having a medical emergency inside a grocery store.
The man was identified as Roy Carter, Jr., a detention officer for the Sheriff's Office. He died in the hospital Saturday Dec. 3 after being removed from life support.