A Charlotte-Mecklenburg Police officer's body camera stopped a bullet that was shot by a woman in August while authorities were serving an involuntary commitment order.
Video of the incident was released earlier this week shows officers arriving to the home of Brenda Donahue to take her to a nearby hospital for evaluation, as an involuntary commitment order was issued, according to FOX 5.
A man answered the door and confirmed that Donahue was at the residence. When officers went upstairs to locate the woman, the video allegedly shows Donahue firing a shot at the officers, striking one officer where her body camera is located.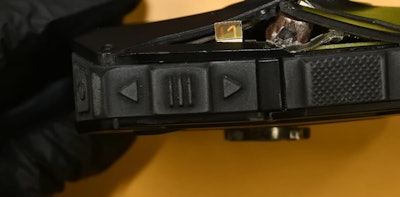 After returning to the area of the bedroom, officials say that Donahue came out and pointed a gun at police, prompting an officer to return fire, fatally wounding the woman.