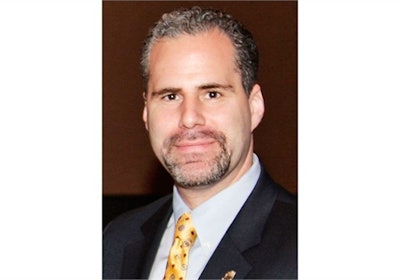 When Corporal Bryon Dickson of the Pennsylvania State Police was ambushed just because he was a law enforcement officer, he was the victim of a hate crime. When NYPD officers Wenjian Liu and Rafael Ramos were assassinated in their patrol car because they wore the honorable blue uniform, they were victims of a hate crime. When two NYPD lieutenants were attacked on the Brooklyn Bridge by rioters who yelled chants of, "What do we want? Dead Cops. When do we want it? Now!" they were victims of a hate crime. But currently hate crime enhancements do not apply to attacks on law enforcement officers.
The federal Hate Crimes statute (Title 18, U.S.C. 245 and 249) was drafted with the specific intent of creating a law to prosecute crimes of violence, with bias intent, committed against one of the protected groups identified in the Civil Rights Act and its subsequent amendments. In 2009, the Hate Crimes statute was justifiably expanded through the Shephard Byrd Hate Crimes Prevention Act to include violent bias crimes committed against the LGBT community. Now it's time to expand the federal Hate Crimes statute to include the largest group that is persecuted for the symbolic blue color of their blood: law enforcement.
According to the National Law Enforcement Officers Memorial Fund, an average of 59,000 law enforcement officers are assaulted each year. Among this group, approximately 16,000 sustain serious injury, and 50 are killed by gunfire. These startling figures are higher than the annual cumulative bias attacks against all the protected groups currently covered under the federal Hate Crimes law. This screams the question as to why those who represent the "Thin Blue Line" do not receive equal protection from bias attacks. When someone attacks a law enforcement officer just because the officer wears a badge, that person is showing a clear bias.
The FBI, which has primary jurisdiction over federal hate crimes, states on www.fbi.gov that enforcing this statute is a top priority because "hate crime has a devastating impact on families and communities, and also because groups that preach hatred and intolerance plant seeds of terrorism here in our country." Hatred is the only reason some officers are killed; the people who strike out at them only want to murder a "badge."
"Congress has defined a hate crime as a 'criminal offense against a person or property motivated in whole or in part by an offender's bias against a race, religion, disability, ethnic origin or sexual orientation." It's important that the federal Hate Crimes statute include protections for law enforcement officers both out of principle and sentencing impact. It would also provide a legal gateway for victim officers and their families to pursue civil damages against the murderers.
The honorable men and women who represent the Thin Blue Line deserve these essential protections under the law. Law enforcement isn't just an occupation; it's a symbolic way of life represented by a distinguished group that took a sworn oath to defend the freedoms and core principles of our democracy. When someone attacks a law enforcement officer just out of bias, he or she is attacking our Constitution and the noble rule of law. That abhorrent behavior amounts to pure hatred and should be prosecuted as such.
During National Police Week, the Wenjian Liu and Rafael Ramos National Blue Alert Act was passed by Congress. That was a powerful show of support for law enforcement officers who are threatened or attacked. Now law enforcement officers need more protection, an amendment to the federal Hate Crimes statute to create the Blue Shield Protection Act.
FLEOA met with some of law enforcement's allies on the Hill during Police Week to discuss this proposal. In effect, the Blue Shield Protection Act would allow for a federal hate crime prosecution of a person who injures or kills a law enforcement officer with bias intent. It would also establish a legal avenue for the victims to pursue civil damages.
Law enforcement officers deserve equal protection under the law, and are not paid to be victims of violent hate crimes. By enacting the Blue Shield Protection Act, Congress would be sending a profound, unified message that violent hate crimes committed against officers will not be tolerated.
Contrary to what anti-cop mobs may spout, it isn't Open Season on the police; it's Open Season on those who commit hate crimes against law enforcement. We need equal protection for the honorable "Blue" under the federal Hate Crimes statute.
Jon Adler is the president of the Federal Law Enforcement Officers Association.