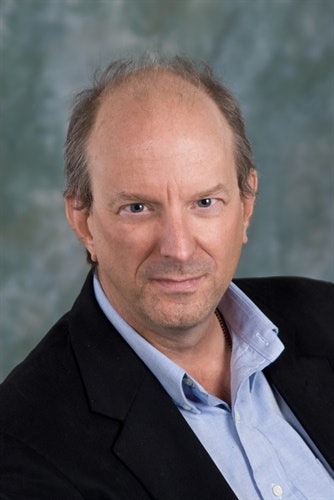 Senior Corporal Lorne Ahrens, Deputy Brad Garafola Sr., Officer Matthew Gerald, Corporal Montrell Jackson, Officer Michael Krol, Sergeant Michael Smith, Officer Brent Thompson, Officer Patrick Zamarripa.
If bells could toll from a printed page they would toll now.
These are the names of the eight Dallas-area and Baton Rouge-area law enforcement officers who were mercilessly killed by men who stalked and shot them just because they wore badges. Their murders were also the subject of numerous statements from the nation's leading law enforcement organizations and by national leaders, including the president.
"Heartbroken, saddened, sickened, appalled, none of these words are strong enough to express how I feel about the tragic and senseless deaths of [these] officers," Terrence M. Cunningham, president of the International Association of Chiefs of Police (IACP), said in a statement.
The National Law Enforcement Officers Memorial Fund (NLEOMF) issued a statement reminding people who may not be so supportive of law enforcement officers that the officers who were killed and wounded in Dallas were protecting the First Amendment rights of their fellow citizens when they were shot.
Then after the Baton Rouge attacks NLEOMF issued another statement that did not pull any punches against groups like Black Lives Matter that have demonized officers as racists. NLEOMF said: "It appears that many of these ambush attacks were the results of weak-minded individuals being influenced by anti-cop rhetoric that has been prevalent in recent months. Words do matter, and simply stated, enough is enough."
The leaders of groups like Black Lives Matter have expressed condolences for the officers killed in Dallas and Baton Rouge, but the movement barely skipped a beat in continuing protests after these tragedies. Just days after the Dallas police murders, protesters in Minneapolis attacked officers by throwing rocks and rebar and broke an officer's vertebrae by dropping a concrete block on him from an overpass.
Mixed messages about the slaughter of officers are to be expected from anti-police groups, but the most confounding statements regarding these attacks have come from the President of the United States.
On July 12, President Obama spoke at the memorial service for the Dallas-area officers killed in the sniper attack. To be fair, much of his speech was excellent. He told the life stories of the five fallen officers, including their selfless acts of courage and service, and he said they exemplified the many heroic men and women called to serve in law enforcement. He spoke eloquently about the courage of the officers who protected the protesters and charged toward the gunfire.
But then he started talking about systemic racism and bias in American society and therefore in American law enforcement. That memorial was not the forum for such comments. Two days before, he had said in a press conference in Spain that America's police will be safer when they admit they have a problem with racial bias.
Perhaps the president should have taken a cue from Shetamia Taylor, a woman wounded during the Dallas sniper attack as she was leaving the protest with her four sons. Taylor and one of her sons were running from the shots when she was hit in the leg. Hiding behind a parked car, she watched in horror as an officer was killed in front of her. She was ushered to safety and shielded by officers under fire who put her in the back of a patrol car and transported her to an emergency room. At a press conference days after the attack, she tearfully thanked the officers and said, "They were really heroes for us."
Words of gratitude and respect are important, but perhaps the best statement anyone can issue is a call for action. The Federal Law Enforcement Officers Association (FLEOA) called for the creation of Joint Operational Command Centers similar to fusion centers to detect and respond to threats against law enforcement officers.
But for me the best statement issued following the Dallas attacks came from Concerns of Police Survivors (C.O.P.S.). The release said C.O.P.S. volunteers had responded to the hospitals to be with the fallen officers' loved ones, and they would be with these Dallas survivors until their services were no longer needed. That simple statement puts a human face on this tragedy in a way that hundreds of news reports, prepared statements, and presidential speeches cannot.