This equipment will help you get the most out of your shifts on bike patrol.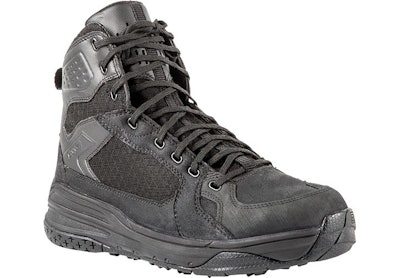 5.11 Tactical Halcyon Tactical Boots
5.11 Tactical's Halcyon Tactical Boot is built to be the company's toughest and most comfortable boot yet. This durable boot is constructed for all-day comfort and cushioning, and features a multi-terrain outsole to ensure slip and oil resistance. Side mesh panels enhance breathability and Tac-lock lacing secures tied laces while a rigid shank works with a soft Ortholite insole to keep your feet comfortable throughout long days on various types of terrain.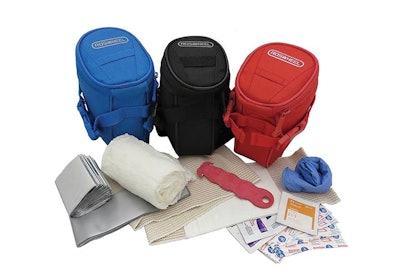 H&H Medical Bicycle Trauma Kit
The H&H Medical Bicycle Trauma Pouch can treat small to moderate injuries that you may encounter while riding your bicycle. The waterproof pouch secures under the saddle seat while holding the company's best gear for trauma response: 1 mini compression bandage, 1 PriMed flat gauze, 1 hypothermia blanket, 1 combat medic tape, 1 adhesive bandage pack, 1 Klever Kutter safety cutter, and 1 pair of nitrile gloves. This kit comes pre-packed in black, red, or blue.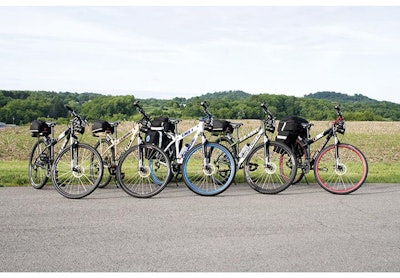 The U.S.-made fully customizable iForce Patrol Bike is designed to provide quick acceleration, smooth shifting, and optimal weight distribution. Powered by SRAM drive train and controlled by Avid front and rear disc brakes, iForce is designed to combine the speed and agility needed for patrol. The iForce Patrol Bicycle is "out-of-the-box" ready. Just pop on the front wheel, screw on the pedals, and you are ready to roll.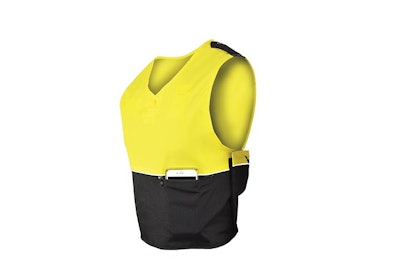 Mocean 2-Tone External Vest Carrier
Mocean's style # 0568 2-Tone External Vest Carrier is designed to be worn over Mocean's 2-Tone short-sleeve and long-sleeve Polos. It can accommodate the majority of body armor vests without your having to remove the ballistic plates from the original equipment manufacturer's vest. It's available in six 2-tone color combinations, and can also be custom ordered in solid colors. The 2-Tone External Vest Carrier features side Velcro hook-and-loop adjustable closure, one hidden chest zipper pocket, and 3M reflective piping.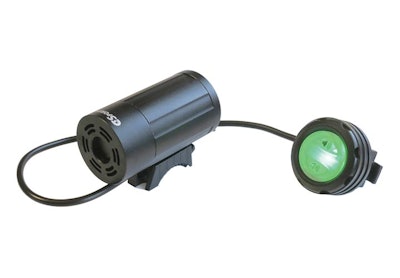 Police Bike Store C3Sports Two-Tone Compact Police Bicycle Siren
The C3Sports Two-Tone Compact Police Bicycle Siren is a durable, self-contained unit that emits two distinct tones activated by an easy-to-reach handlebar-mounted switch. It includes a wail tone with an on/off function and a warble tone with a momentary switch. The highly water-resistant siren is crafted of high-quality 6061 grade aluminum and powered by an internal, USB rechargeable battery with a micro-USB charging port.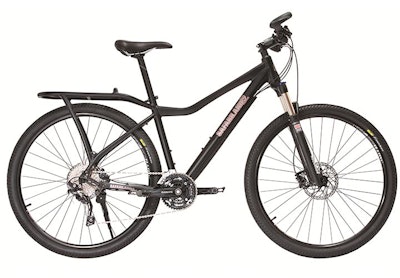 Safariland/Kona Patrol Bicycle
The rugged, all-terrain Safariland/Kona Patrol Bike was designed by law enforcement bike patrol officers for law enforcement details to provide reliable, durable, and comfortable bikes built from the ground up. The Safariland/KonaPatrol Bike incorporates high-performance features and components to provide exceptional in-field performance when it matters most.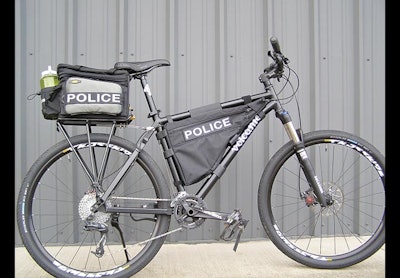 The triangle-shaped Frame Bag from Volcanic Bikes can be used as extra storage for carrying supplies when the rear bag on your bicycle is full. Loading the weight of supplies in the Frame Bag can provide better balance, as the center of gravity is lowered. The bag is reinforced with heavy-duty Velcro, water-resistant materials, and waterproof zipper, and features an exit port in the main compartment for a hydration tube or battery wire. It comes in sizes ranging from small to extra large.