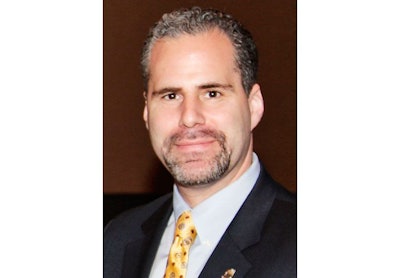 In considering the recent school massacres, we should avoid falling victim to the faulty premise of solving a complicated problem by eliminating a physical thing. Guns are not the cause of school shootings. The solution is madness control, not gun control.
Historically, the profession most knowledgeable about violent behavior and mental illness has been the least cooperative with law enforcement. If we are to stop school violence, then that must stop. This doesn't mean that we compromise anyone's right to medical privacy. But the mental health profession has the means to cooperate with law enforcement and not simply hide behind their privacy alibi.
Contrary to the know-it-alls who proclaim after a school shooting that the "writing was on the wall," the world has evolved and there are over a million walls in cyberspace. There are not enough officers and investigators to scan these walls and discern what's a viable threat. The same critics who ridicule law enforcement for failing to identify the Internet-driven rants of school shooters also accuse law enforcement of "Big Brother" cyber spying. Unless the Internet service providers want to implement algorithms to identify language threads that may reveal the next school shooter, law enforcement will not have the capacity to randomly police the cyber posting madness.
However, there isn't anything stopping the mental health experts from analyzing the cyber posts of prior school shooters and creating a behavioral assessment to assist law enforcement. If the mental health experts evaluate all the school massacre attackers, they might be able to identify and document common behavioral traits. For example, the assailants tend to be socially withdrawn males. Oddly enough, the fact that the attackers tend not to be physically imposing leads to no one perceiving them as a serious threat. So how can the behavioral experts help law enforcement identify prospective mass attackers in advance and develop meaningful intervention?
Some school districts have already created teams to help identify and assess anonymous or known source tips of prospective violent students. These teams are comprised of school officials, school resource officers, mental health professionals, and community leaders. Using the collective capacity of these teams, the districts have devised protocols for assessing and responding to identified threats. This approach is the most inspiring form of a prospective antidote for preventing school massacres: identify the madness and seek to treat it before it detonates.
Structured anonymous reporting systems are important, and they create a channel for students and/or adults to provide information to the school threat assessment teams. The challenge lies in the teams being able to objectively assess a high volume of tips and discern what may be credible information to act upon. Mental health professionals should play a pivotal role in helping to assess the information reported and the student that it relates to.
It's not simply a matter of asking students if they have access to their parents' weapons or their own. A student stricken with mental illness may also have access to the keys to a vehicle, but snatching the keys to avoid a ramming attack will not eliminate their madness or their means to inflict harm.
The school threat assessment team may have to provide virtual smelling salts for the parents of the identified student to ensure they're fully engaged with the child's suspect behavior. The solo law enforcement approach may not work in this regard, so having the mental health professionals engage with the parents should help initiate a therapeutic approach. The long-term goal is to identify the impacted student and then substantive sustained treatment. This will entail a commitment by the parents to stay the course in pursuit of their child's mental wellness.
Unfortunately, there is no penicillin for madness, so we also need to safeguard our schools with a sustained law enforcement presence. We should all embrace the need for school hardening assessments and the value of utilizing emerging technology to better protect our school children. Whether it's high-resolution video, app-driven attacker alerts, or ballistic enhancement for entrances, we need to invest in our children's safety. Hoping for the best will not suffice, nor will placing unrealistic demands on law enforcement.
We need to do better than teach children to "Run, hide, fight" when confronted with a horrible situation. Let's intercept the madness so children can "sit, relax, and learn."
Jon Adler is the president of the Federal Law Enforcement Officers Association Foundation.