These forensics products make working crime scenes easier and more efficient.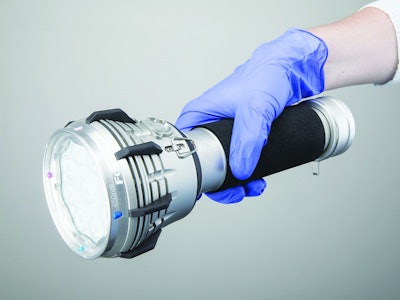 FoxFury CS Scan Forensic Light System
The FoxFury CS Forensic Light System offers multiple blue and UV wavelengths in one light. This allows the user to scan between four different wavelengths (365nm, 395nm, 450nm, and 470nm) along with white light. This rechargeable light, along with the included orange and yellow CS Eye glasses, is designed to help speed up forensic search and reduce cross contamination at the scene.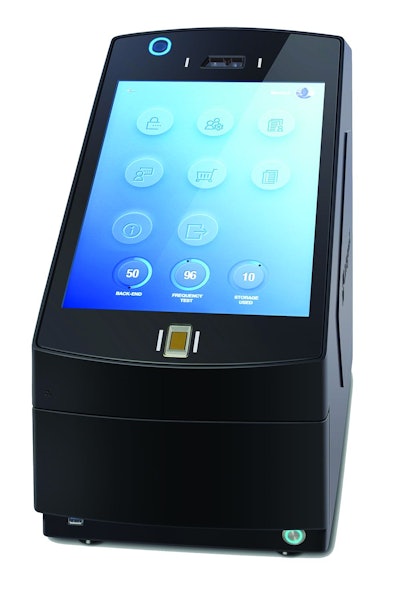 Integenx, Part of Thermo Fisher Scientific, RapidHit ID system
The Integenx RapidHit ID system allows you to identify or release a suspect quickly by delivering human identification answers you need in only 90 minutes, using accurate DNA analysis. The compact, easy-to-use system generates lab-quality forensic DNA profiles in virtually any setting. The company says processing a buccal swab with the RapidHit ID system is incredibly easy, requiring less than 1 minute of hands-on time.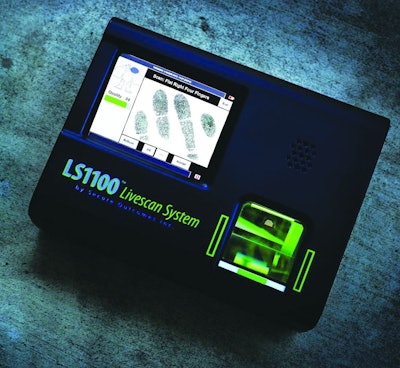 Secure Outcomes Inc. LS1100 Digital Livescan System
Secure Outcomes designed the LS1100 with focus on three core values critical to law enforcement and military professionals: functionality, durability under pressure, and quality. The deliberate versatility of the system enables you to put the LS1100 in your department, jail, patrol vehicle, mobile command unit, or CID for fast identification and tracking. The LS1100 is designed to provide terrific capability for any department, big or small.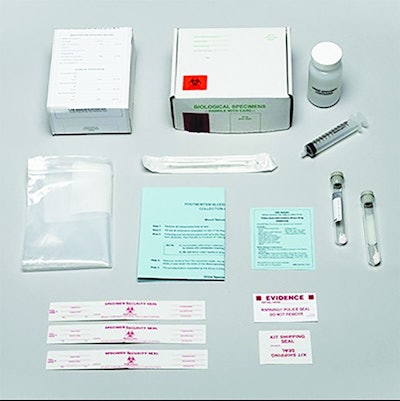 Sirchie Postmortem Blood Urine Specimen Kit
Sirchie's Post-mortem Blood Urine Specimen kit is designed specifically for gathering specimens from a deceased body. It contains everything you need in one place to take blood samples or collect urine for testing. Kit contents include: 1 kit box with biohazard label, 1 FDA product insert, 1 blood tube and urine bottle holder with security flap, 1 100ml Urine specimen bottle, 2 10ml blood collection tubes, containing 100 mg of sodium fluoride and 20 mg of potassium oxalate, 1 16-gauge and 4-inch needle, 1 Ziploc bag with a liquid-absorbing sheet, 3 tamper-evident specimen security/identification seals, and 1 tamper-evident kit box shipping seal for resealing outer box after specimen collection.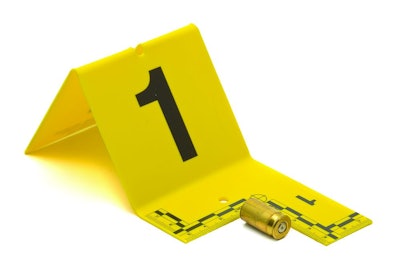 Tri-Tech Forensics Photo Marker with Cut-Out Scale
Tri-Tech Forensics' Crime Scene Evidence Cut-Out Photo Markers are packed with features. Not only do they allow you to mark evidence, but they also provide a useful L-shaped metric reference scale which allows for the quick documentation of size. Each marker is also predrilled with a center hole which allows the markers to be staked into the ground.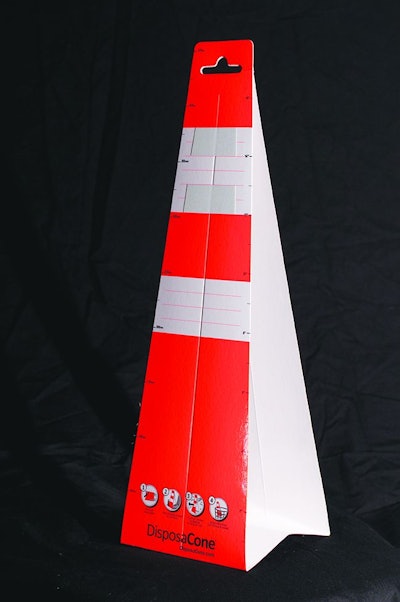 Vanguard ADA Systems DisposaCone
Vanguard ADA Systems' DisposaCone is a MUTCD approved (subsection 6i) temporary emergency, fully reflective, barricade system. DisposaCones will stick to any dry, hard surface. Fifty DisposaCones will fit behind and below any automobile or truck seat, and they will fit in motorcycle saddlebags. Additionally there's room on each DisposaCone to write a quick note to instruct someone of a needed task or instruction set. Always clean and fresh out of the box, DisposaCones are made to be more visible than standard traffic cones both outdoors and indoors. DisposaCones stand up in the rain for up to three days.