Bullets aren't the only things you need protection from. Here's a selection of products that will keep you safe from other threats.
Champion – Vista Outdoor
Vanquish Electronic Hearing Protection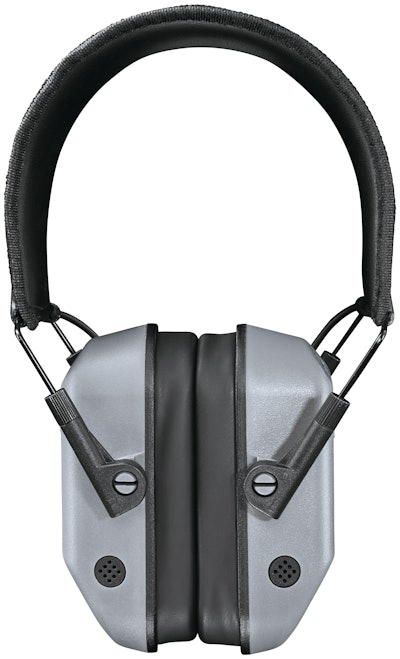 Designed from the ground up for the shooting sports, Champion's Vanquish Electronic Hearing Protection is acoustically modeled on gunshot reports to achieve the optimal balance of comfort and noise reduction. They feature two full dynamic range HD speakers to ensure everything you hear is clear and omnidirectional microphones to pick up everything around you, giving a natural sound while minimizing wind noises. Four models are Bluetooth enabled with the ability to take and receive phone calls. Elite models incorporate rechargeable lithium-ion batteries.
https://media.vistaoutdoor.com/presskit/NPS/Champion/Vanquish-HearingProtection.aspx
EDI-USA
Turbo-X Riot Suit

The Turbo-X Riot Suit by EDI-USA is made to allow officers to take charge during anti-riot operations. Manufactured in a one-size-fits-all style, this suit is designed to protect all vital parts of an officer's body during anti-riot operations. It includes a coating of anti-flame chemical to help reduce exposure to Molotov cocktails, and the front and back plates have been tested in accordance with NIJ 0115 level I anti-stab standards. Demo samples are available for interested law enforcement departments. www.ExecDefense.com
ESS (Eye Safety Systems)
Crossbow Suppressor Eyeshield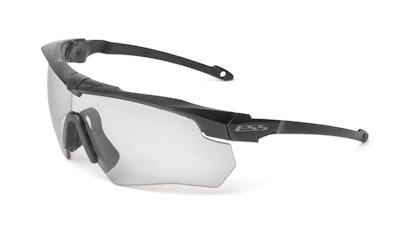 According to ESS, its Crossbow Suppressor is the first spectacle frame designed for use with ear cup hearing protection and communications devices, so it can provide all-day comfort at the range. Featuring Z-Bend Geometry, the frame's ultra-thin temple arms are designed to help keep noise out by minimizing the effect on the padded seal of ear cups, and the slim temples can eliminate the hot spots and pressure points that commonly occur when normal eyewear is worn under ear cups. https://www.esseyepro.com/Crossbow-Suppressor-ONE_287_detail.html
Halyard Health
Black-Fire Nitrile Exam Gloves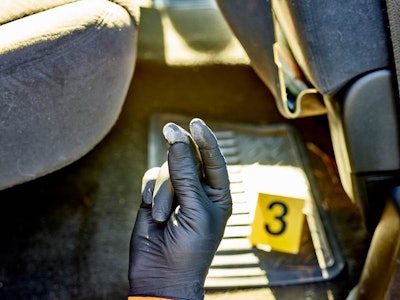 Halyard Black-Fire Nitrile Exam Gloves are designed to protect first responders from fentanyl exposure, exceeding the recommendations and guidelines for handling fentanyl outlined by the National Institute for Occupational Safety and Health (NIOSH). The Black-Fire glove has both a black side and a high-visibility orange side you can use when directing traffic or working in low-visibility situations. The low-friction orange side can also be used for pat-downs and search situations where hand visibility is important. The black side allows the wearer to see white powder. The glove can even alert you when there's a dangerous rip or tear with proprietary Quick Check technology. Free samples available. www.black-fire.com
Low Derma Technology
Low Derma Technology Nitrile Gloves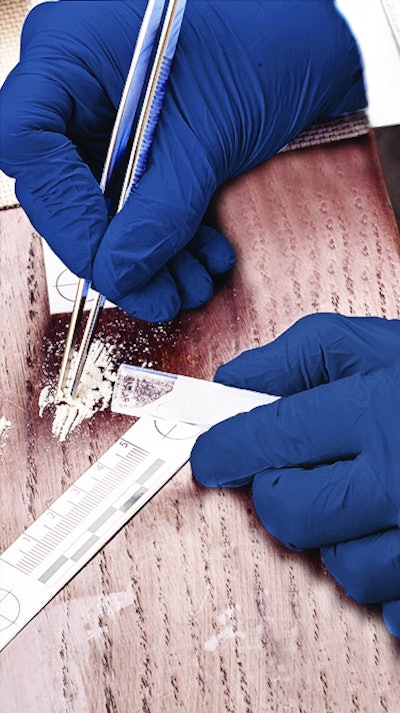 Low Derma started as a patented technology to provides allergy care, with no sulphur or chemical accelerators such as Thiurams, Thiazoles, or Carbamates added. The company says it is now the first nitrile glove to provide U.S. FDA protection against fentanyl (ASTM D6978 tested) with 510(k) clearance. It is now also tested against gastric acid and is NFPA compliant. www.lowderma.com
Sirchie
NARKsafe PPE Kit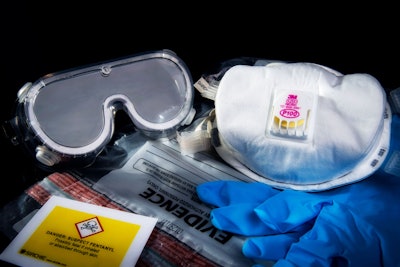 Sirchie's NARKsafe PPE Kit is designed to help officers safely handle any substance. The dangers law enforcement, first responders, and correctional officers are exposed to when handling narcotics is significant. For protection when conducting field tests of possible narcotics or handling any substance, they can use a Sirchie NARKsafe PPE Kit. The kit was designed to meet all DEA, CDC, and pharmaceutical company guidelines in the safe handling, transporting, and testing of illicit substances.
https://www.sirchie.com/forensics/personal-protection/protective-clothing-kits/narksafe-ppe-kit.html#.XIvFYfZFznM
Super Seer
American-Made Riot Helmet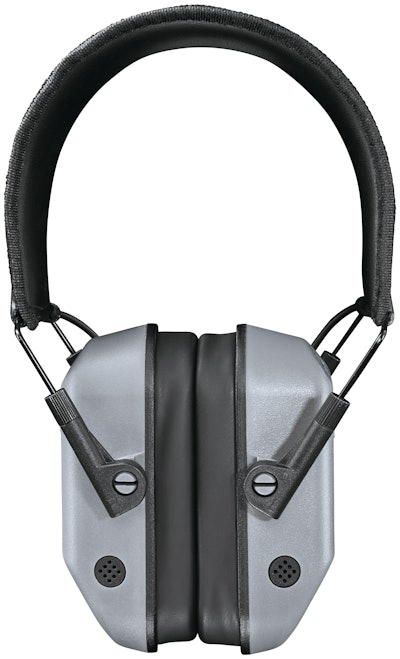 Super Seer Corporation's latest riot helmet is 100% made in the United States. The design of the Berry compliant Seer S1621 riot helmet includes a uni-directional, advanced composite fiberglass outer helmet shell to maximize strength while minimizing weight; an integral molded visor and threaded tric nuts for attaching a polycarbonate riot face shield; dull/matte durable Polane paint; and a tough molded metal core that creates a scuff-proof edge design. The inside of the S1621 is constructed with an inner impact absorbing liner that consists of semi-resilient energy absorbing polyurethane foam, perforated removable cushion pads built with air ventilation in mind, and a retention system comprised of a chin strap and secondary nape strap for additional helmet stability. Available in three sizes.
https://superseer.com/blog/18642/Introducing-the-All-New-Seer-S1621-Riot-Helmet