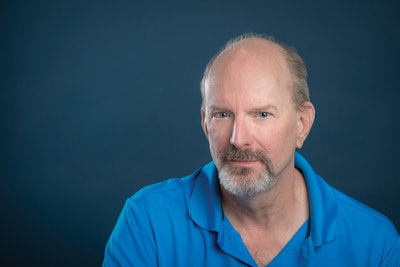 Sometimes there is so much going on that I just can't focus on a single topic for this column. So I'm just going to unload some pieces of my mind that I want to share with you.
• Turn in Your Guns—A number of fringe politicians are calling for taking away the guns of most police officers. They want American LEOs to work with the same tools as their British cousins. Which of course would be frightfully dangerous for the American cops and the people they protect. Also, what these folks never seem to realize is that not all of your British cousins are unarmed. As of 2016, about 3,000 London officers carry on duty. That's roughly 10% of the force.
• Take Away Their Guns—Presidential candidate Beto O' Rourke has proposed that people who own AR-15s and other semi-automatic rifles should be required under penalty of law to sell their guns to the government for destruction. As of this writing, O'Rourke is polling so low that he will probably be out of the race by Thanksgiving. But his proposal raises the prospect of officers being sent to people's homes to seize their guns. The Fraternal Order of Police had an angry response to that idea. FOP Vice President Joe Gamaldi told Fox News, "It puts our officers in a very dangerous situation where we're showing up to someone's house, we're armed, these people are armed. And now you expect us to seize their guns?" Actually, the officers going to those houses may not be armed if the fringe politicians get their way.
• Charity Ends When Politics Begins—Last month a charity football game in Ventura County, CA, that was meant to honor a fallen officer was canceled because Trump-supporting Republicans were planning to speak at the event. Democratic leaders were also planning to speak. The event was to raise money for the family of Ventura County Sheriff's Sgt. Ron Helus who was killed responding to the 2018 mass shooting at the Borderline bar in Thousand Oaks. Because of politics this charity event became a charlie foxtrot of the highest order and money that was donated to the family actually had to be returned. In contemporary America, partisan politics prevents us from having nice things.
• Horrors of the Job—I'm writing this the day that Birmingham, AL, officers and the FBI have identified the remains of Kamille "Cupcake" McKinney, a 3-year-old girl who had been abducted 10 days earlier from the birthday party of another toddler. A man and a woman have been charged with kidnapping and murder in the case. The man also faces child pornography charges. I have nothing to say about the case, except this… Just reading about it and seeing the picture of the smiling little girl in the news photos has haunted me. I can't imagine what it is doing to the men and women who worked desperately to try to bring her home alive and knew with each passing hour that hope was fading. I urge all the officers and agents involved with this case to seek counseling, if they feel the slightest need.
• Rush to Judgment?—Many questions surround last month's fatal officer-involved shooting of Atatiana Jefferson in Fort Worth, TX. At first it appeared that the two officers sent to the home responded in a bizarre fashion to what was reportedly a welfare check. If it was a welfare check, why not knock at the door and announce yourselves? Why would the officers respond guns drawn at a welfare check? The answer appears to be that they were not sent to a welfare check by dispatch. They were reportedly sent to an open home at 2:30 a.m. So they probably thought they were responding to a burglary. Also, the young woman who was killed reportedly drew a firearm and was standing in the window with it and maybe pointing it out the window when she was shot. Her 8-year-old nephew, who was playing video games with her at the time, reportedly said she had retrieved her legally owned pistol from her purse because she mistook the officers in her mother's backyard for prowlers. The officer opened fire on her, thinking she presented a deadly threat. That officer has been charged with murder, and he chose to resign from the department before his chief could fire him. As more and more facts are uncovered, it appears this young woman's death was caused by a series of tragic mistakes and perhaps the DA and the chief rushed to judgment before they knew what really happened.
David Griffith is Editor of POLICE/PoliceMag.com.