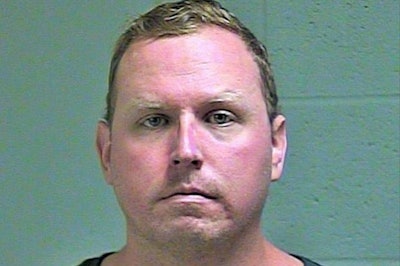 A jury on Monday found an Oklahoma City police officer guilty of second-degree murder in the shooting death of a suicidal man who was threatening to set himself on fire.
The jury deliberated about five-and-a-half hours before finding Sergeant Keith Sweeney guilty in the November 15, 2017, death of 29-year-old Dustin Pigeon and recommending a 10-year prison sentence. Second-degree murder is punishable by 10 years to life in prison, CBS News reports
Sweeney was among the officers responding to reports of a suicidal person. The officers found Pigeon doused in lighter fluid and threatening to set himself on fire in a courtyard.
Prosecutors say Sweeney shot Pigeon after another officer fired a bean bag. An affidavit says Pigeon was unarmed and did not pose a threat when he was shot, and two fellow officers also testified that Pigeon posed no threat.
Body-camera video from the 2017 response showed the two officers pleading with Pigeon to put down the lighter fluid. Sweeney ran into the yard, ordering Pigeon, to drop the object in his hand. Sweeney then fired five times, killing Pigeon.