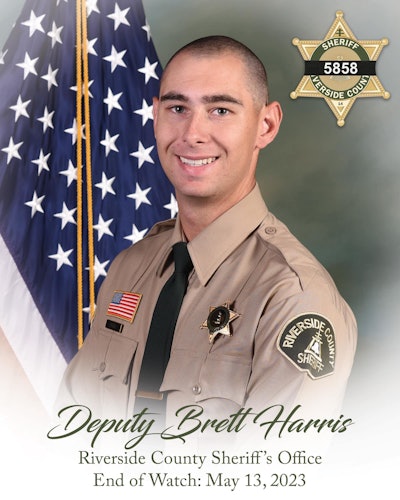 A Riverside County (CA) Sheriff's deputy was critically injured in a patrol vehicle crash early Friday morning. The deputy died Saturday.
Sheriff Chad Bianco said Deputy Brett Harris was responding to a call for service when the crash occurred.
Harris, who was assigned to the department's Hemet station, died after suffering catastrophic injuries in a car crash Friday while responding to a call for service, Sheriff Chad Bianco said.
"In a final act of service above self, it was Deputy Harris' wish to donate his organs so that others may live. The Harris family is currently working with the hospital to ensure his wishes are honored," the sheriff said on Facebook.
Deputy Harris leaves behind a wife, mother and father, twin sister and a brother.
Information on the crash that killed Harris has not been released. It is known that it involved another vehicle.