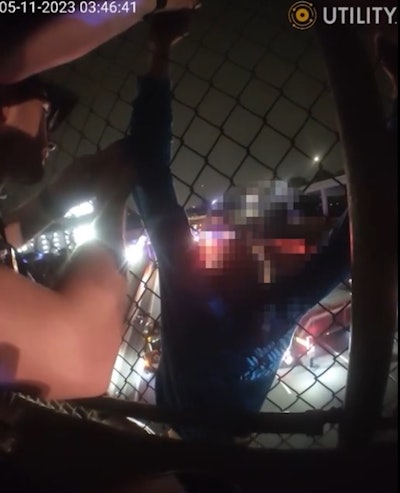 Marietta, GA, Police say an officer, who has been on the force less than a year, saved a woman's life, who was contemplating suicide.
Early Thursday morning, police say a woman climbed over the fence of an overpass at Interstate 75.
Rookie Marietta Police Officer Austin Martin was one of the first on the scene. He quickly yet calmly approached her, Fox 5 reports.
"Suddenly he's faced with this life or death situation that he has to resolve," said Marietta Police Officer Chuck McPhilamy.
While fellow Officer Joe Sivley is on the radio, coordinating the shutdown of the interstate, and getting extra crews in place, Officer Martin talks to the woman for almost an hour.
She was safely removed from the overpass.