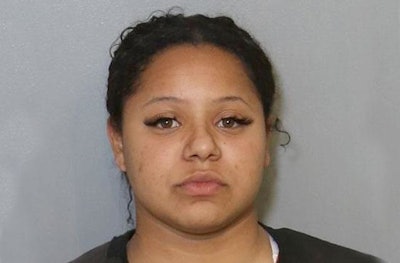 A St. Cloud, FL, police officer has been arrested and terminated for stealing and using credit card information she obtained from a deceased person at the scene of a medical emergency.
St. Cloud Police Chief Doug Goerke and Osceola Sheriff Marcos Lopez jointly announced that Officer Dianne Ferreira, 25, was arrested Tuesday and charged with theft of credit card information with intent to use, fraudulent use of a credit card over $200 (both felonies) and use of personal ID of a deceased person. She was held on a $4,000 bond that Osceola County Jail records show was posted by Wednesday morning for her release.
"She was an officer, but she doesn't deserve that title now," Chief Goerke said Wednesday.
Goerke said he made sure that Ferreira was arrested in her own handcuffs, the Osceola News-Gazette reports.
The arrest came after about a month-long investigation, from which these facts came out: on April 3, Ferreira was part of the response with medical responders to a deceased male at a St. Cloud home. She took photos of the man's credit card information while paramedics were working, and loaded the information into a mobile application in order to use them remotely, which she began doing on April 4 outside St. Cloud around Osceola County for expenses like gas, fast food, a hotel room and eyelash extensions, all made on her days off.
"The badge she wore has been tarnished and will never be worn again; in fact, it will be destroyed," Goerke said.